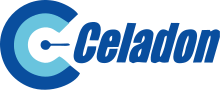 Ready to own your own truck?
Celadon's Lease-Less Truck Purchase Program helps you do it faster.
Why is Celadon's program considered one of the best truck purchase programs in the industry?
Any driver that qualifies to drive at Celadon is approved
2012 and newer units available with warranty
Weekly, per mile truck payment (If you don't run miles, you don't pay!)
$0 up front cost
APPLY NOW!
>>Now hiring refrigerated drivers<<
Celadon's steady freight is dry van and driver friendly!
95% No Touch
100% Lumper Reimbursement
Mostly Drop & Hook
About Celadon:
Celadon Trucking Services, one of North America's strongest truckload carriers, has been offering outstanding driving careers since 1985. Celadon has been recognized as one of the safest carriers with multiple first-place finishes in the Truckload Carriers Association's National Fleet Safety Awards among carriers annually hauling over 100 million miles.
(888) 720-6757
Get started today --- Recruiters ready to take your call 7 days a week!